Welcome
Airflow Engineering (SI) Ltd, known simply as
'Airflow – The HVAC Shop'
we are a Christchurch based independent supplier of
Heating, Ventilation and Air Movement products,
that loves to learn, collaborate and create.

With 29 years' experience in the HVAC industry, we have grown to be one of New Zealand's trusted locally-owned heating, ventilation and air movement product & design providers. We operate across all New Zealand. Over the years, we have nurtured a collaborative and people-focused culture because we believe that fuels innovation.
Our Heritage

Airflow Engineering (SI) Ltd started its life as "Derek Thompson HEVAC Sales" in 1988 and grew into Airflow Engineering (SI) Ltd in 1992. May 1994 Derek lost his fight to cancer, a huge blow to the family and business.
Taking ownership of Airflow, Derek's daughter, Cherry, has since, along with family & friends established Airflow firmly in the market place, rebranding to Airflow - The HVAC Shop, making Airflow known as a one-stop HVAC Shop. 2021 Chris, Cherry's son became part owner the 3rd Generation to continue his Grandfathers legacy. Derek started this company on a handshake, this tradition is continued on, even in today's market.

Our Idea of Value
The foundation for our work is a very simple idea. To treat people like we want to be treated, with friendliness, patience and respect. Our success is not only due to the quality of our work; it's down to attitude, our approach and the way we treat our customers. Airflow -The HVAC Shop is small enough to take real pride in every job it does, yet agile enough to take on projects of all sizes. Our culture, enthusiasm and knowledge in the business gives our customers the assurance to rely on us.

Our Workplace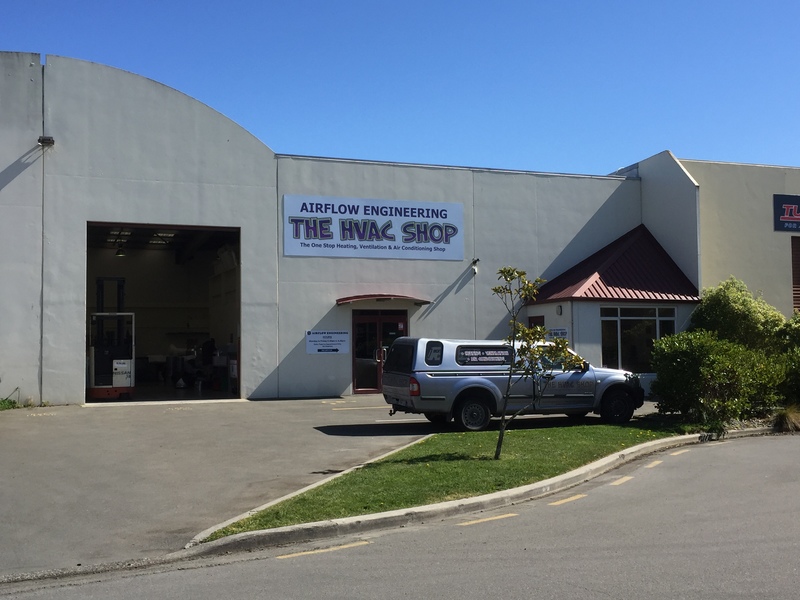 Airflow – The HVAC Shop is based at Unit 2, Langstone Lane, (off Langdons Road) We have been here at Langstone Lane since May 2018 Langstone Lane is a community that we love being part of.
Our workshop allows us work on bigger jobs and hold the large amounts of stock we now are required to hold in our store to be able to meet with demand.

Our Approach
"A customer is the most important visitor on our premises, he is not dependent on us. We are dependent on him. He is not an interruption in our work. He is the purpose of it. He is not an outsider in our business. He is part of it. We are not doing him a favour by serving him. He is doing us a favour by giving us an opportunity to do so." – Mahatma Gandhi